Share on your favorite social networking site by clicking its icon.
Click
here
for a link to this newsletter to send to friends.
ARCC invites our Newsletter friends who are not already members to consider joining and supporting ARCC.
Some things we have been reading
Pope Francis removes Bishop Finn
Grant Gallicho Apr.21, 2015
In
a one-sentence bulletin released this morning, the Vatican announced that Bishop Robert Finn of Kansas City-St. Joseph, who was convicted of failing to report child abuse in 2012, has resigned.
Pope Francis accepted Finn's resignation "in conformity with canon 401, paragraph 2"--the statute that covers bishops who cannot fulfill their duties because of poor health or "other grave reasons."
News of the resignation follows months of speculation, which had intensified over the past week, that Pope Francis was poised to remove Finn. In September 2014, the National Catholic Reporter revealed that a Canadian bishop had been sent by the Holy See to Kansas City to investigate Finn.
Just last November, Cardinal Seán O'Malley of Boston, president of the pope's new commission on child protection, told 60 Minutes that the Holy See had to "address urgently" the case of Robert Finn. Less than six months later, Pope Francis has done just that.
What might it mean?
1. Yes, Pope Francis is serious about accountability for bishops.
. . . .
More recently, two members of the pope's child-protection commission openly criticized his decision to appoint Chilean Bishop Juan Barros to a new diocese, despite allegations that he had covered up--and witnessed--acts of abuse committed by his mentor. Just yesterday, one of those commission members, Marie Collins, told Crux that the pope was considering a proposal on bishop accountability. She even name-checked Finn: "I cannot understand how Bishop Finn is still in position, when anyone else with a conviction that he has could not run a Sunday school in a parish." That won't be a problem anymore.
2. In one sense, this call was a no-brainer. After all, Finn is the only bishop to be convicted of failing to report suspected child abuse--the crime that drove the scandal.
. . . .
3. In another sense, this was not a no-brainer. Kansas City Catholics had been waiting a long time for new leadership. When Pope Francis began demonstrating that he was not afraid to remove bishops who behaved badly, they hoped theirs would be next. But Francis moved deliberately. Not being terribly familiar with the U.S. church, the pope initiated his own fact-finding mission. He also had to take into account the anxiety of bishops who worried that the ground was shifting beneath their feet.
. . . .
4. Bill Donohue does not know what he's talking about. Time and again, the president of the Catholic League has gone to the mat for Bishop Finn. He has declared him "an innocent man." . . . . (Update, 12 noon: Right on cue, Donohue weighs in with his error-ridden, self-justifying defense of Finn: "We thank him for cleaning up the mess he inherited.")
5. If you are a bishop with a bad record on sexual abuse, you are not having a good day. If you are a bishop who has been the subject of a Vatican investigation, you are having a terrible day. Archbishop John Nienstedt of St. Paul and Minneapolis has been criticized for mishandling abusive priests. He has also been accused of sexual misconduct with adults (including priests and seminarians)--charges he denies.
. . . .
Pope Francis is not shy about ditching failed bishops. If he is met with resistance, as he was in the case of Bishop Livieres, he will not be deterred. The Vatican's announcement of Livieres's removal did not mention the canonical reason for his departure. It simply said he had resigned for the good of the diocese. That show of determination may give canon lawyers agita--whether and how a pope can get rid of a bishop is not an easy question, canonically or theologically. But, coupled with the removal of Bishop Finn, it gives Catholic parents something else: hope.
Canon lawyers: Origins of Bishop Finn's resignation unclear
When news broke Tuesday of Bishop Robert Finn's resignation as head of the Kansas City-St. Joseph, Mo., diocese, a primary question asked: Did he step down on his own, or was he forced out?
The announcement from the Vatican published in its daily bulletin said Pope Francis accepted Finn's resignation "in accordance with canon 401 para. 2 of the Code of Canon Law." Canon 401.2 reads: "A diocesan bishop who has become less able to fulfill his office because of ill health or some other grave cause is earnestly requested to present his resignation from office."
While it's possible the Vatican requested Finn resign, neither the announcement nor canon 401.2 offer clear evidence to that, according to four canon lawyers who spoke to NCR.
Fr. John Beal, professor of canon law at The Catholic University of America, said canon 401.2 places the onus on the bishop to determine if his ministry is compromised beyond repair.
I'm sure there were lots of people pushing, but the canon itself doesn't say anything about a requested resignation. It leaves the initiative with the bishop," said Beal, who added that, like in the military, government and corporate world, there can be a thin margin between voluntary resigning and being pushed.
Clarifying where Finn's resignation originated should remain a priority for the pope and other Vatican officials, according to canon lawyer Fr. Jim Connell: "I think the church at large needs to know the process so that other situations that need this type of attention can be addressed."
. . . .
Fr. James Coriden, a retired canon lawyer who taught at Washington Theological Union for more than 30 years, agreed that citing canon 401.2 in Finn's case was significant.
"That's their canonical basis for it. They're saying that it wasn't because of age or illness, it was some other reason, another grave cause," he said.
. . . .
A canon lawyer who spoke on background said it's fairly normal for canon 401.2 to be cited if there's an illness, but rarer to invoke the "grave cause" aspect. The canonist also said while Finn faced pushback on administrative decisions in the diocese, his conviction likely played the largest role in his resignation. But not all drew that conclusion.
"My view of this thing is that there's a lot more involved in Finn's case than the sexual abuse. From my knowledge of that situation, the divisions in that diocese are just terrible," said Coriden, who lives in Washington, D.C.
Book offers insight into canon law's role in sexual abuse crisis
Review by Thomas P. Doyle Apr.22, 2015
POTIPHAR'S WIFE: THE VATICAN'S SECRET AND CHILD SEXUAL ABUSE
By Kieran Tapsell Published by ATF Press, $40
The legal system of the Roman Catholic church is probably the longest-running in history. Canon law, the commonly used name for this system, has been accorded near magical status by some of its practitioners, who are firmly convinced it has an answer to every problem facing the institutional church.
The true believers have claimed that the clergy sex abuse debacle could have been avoided had the church only used its own canonical system. Foremost among them has been Cardinal Raymond Burke, formerly head of the Apostolic Signatura, the church's highest court.
. . . .
On the other side of the reality divide, bishops who actually tried to deal with priest-perpetrators according to the church's rules found themselves more times than not stymied and stonewalled by a confusing and contradictory array of canonical regulations.

I have been a canonist long enough to know that canon law never had a chance. My belief is based on the fact that canon law is a legal system in service to a monarchy. By its very nature, the primary goal is to protect the monarchs. There is no separation of powers in the Catholic church, hence no checks and balances.
. . . .
Kieran Tapsell is an attorney from Sydney. Two years ago, when the Australian Royal Commission Into Institutional Responses to Child Sexual Abuse, which is investigating institutions such as schools, churches, sports clubs and government organizations, was getting into full swing, Tapsell contacted me for help with a submission for the commission. We exchanged several emails and I sent him a number of documents, all related to canon law and sexual abuse. His submission grew into a book, Potiphar's Wife: The Vatican's Secret and Child Sexual Abuse.
The title comes from the biblical story of Joseph, who was sold as a slave to Potiphar, who worked for the Pharoah. Potiphar's wife tried to seduce the young man, and when he refused, she accused him of rape. Joseph ended up in prison.
In 2002, Cardinal Miguel Obando y Bravo of Nicaragua likened the victims of clergy sex abuse to Potiphar's wife: "The reasons that drove Potiphar's wife to lie are pleasure, spite and unrequited love. I don't want to deny the drama of the authentic victims of sexual abuse ... but one can't hide the fact that in some cases we are dealing with presumed victims who want to gain large payoffs on the basis of calumnious accusations. ... The church in the U.S. is living through a heroic moment, of bloodless martyrdom, of persecution."
. . . .
Potiphar's Wife significantly enhanced my own understanding of the complex and often arcane role played by canon law in the abuse crisis. It clearly demonstrates that the church's legal system has not only been a hindrance to justice for the victims, but an enabler to the perpetrators.
Through my correspondence with Tapsell, I learned that he is a scholar with an extraordinary grasp of canon law, its spirit, sources and labyrinthine mechanisms. He has written the most comprehensive, insightful and accurate exposition of the canonical landscape yet to be produced. He takes a careful look at all of the relevant areas of canon law and comes up with a thorough description of some of the key points of contention, including:
The nature and extent of the obligation to maintain secrecy;
The origin and effect of the two versions of the Vatican decree on procedures, Crimen sollicitationis;
The question of reporting cases of sexual abuse to civil law enforcement;
The canonical barriers the bishops faced when trying to effectively move against priests who violate minors.
. . . .
Tapsell also demonstrates quite credibly that the American, Irish, Australian and British bishops' conferences tried without success to convince Vatican authorities to enact some crucial changes in canon law that would remove the hobbles and allow them to take effective action.
These attempts were made during the papacy of John Paul II and all were rebuffed. The refusals were based on John Paul's obsession with protecting priests and their rights, grounded in his highly mystical opinion of the nature of the priesthood.
. . . .
Potiphar's Wife is not a dry, academic treatise but a highly readable and engaging account of one of the most important and relevant aspects of the clergy abuse debacle. The author goes through the bewildering canonical swamp and brings his conclusions to life with real examples. This is not only a commentary on canon law, but an invaluable historical source. His description of the church's response through history is comprehensive, including all the major events and ecclesiastical pronouncements.
Vatican: Council of Cardinals has bishop accountability 'on the table'
Joshua McElwee Apr.15, 2015
The cardinals advising Pope Francis on reforming the church's central bureaucracy have discussed the issue of accountability for Catholic bishops who mishandle cases of clergy sexual abuse, the Vatican spokesman said Wednesday.
Addressing the latest meeting of the Council of Cardinals during a press briefing, Jesuit Fr. Federico Lombardi said the prelates have put the issue "on the table" after being presented with it by Boston's Cardinal Sean O'Malley.
. . . .
The issue has come up again in recent days as four members of the Pontifical Commission for the Protection of Minors came to Rome on Sunday to meet with O'Malley to express concerns about the appointment of a Chilean bishop accused of covering up abuse.
After that meeting, commission members told NCR that O'Malley promised to pass on their concerns about Bishop Juan Barros Madrid to Pope Francis in coming days.
Lombardi said Wednesday that the cardinals' group spoke specifically about "abuse of office, of neglect of responsibility" by leaders in the church in reporting abuse. He said those leaders included "bishops, priests, religious superiors."
Vatican ends its years-long investigation of American nuns
Sarah Parvini Apr.18, 2015
The Vatican ended its controversial takeover and investigation of U.S. nuns on Thursday, marking a quiet conclusion to a boisterous battle between the Holy See and the main umbrella group of American nuns.
A report noting the end of the Vatican's years-long takeover described a collaborative relationship and conversations "marked by a spirit of prayer, love for the church, mutual respect, and cooperation."
. . . .
On Thursday, during an annual visit to Vatican offices, a delegation from the conference had a 50-minute meeting with the pope.
The president of the conference, Sister Sharon Holland, said in a statement that the investigation had led to "long and challenging exchanges of our understandings of and perspectives on critical matters of religious life and its practice."
She added: "We learned that what we hold in common is much greater than any of our differences."
Said LCWR officials in a separate statement: "We were also deeply heartened by Pope Francis' expression of appreciation for the witness given by Catholic sisters through our lives and ministry and will bring that message back to our members."
Thursday's report, issued jointly, did not detail the extent of any revisions to the nuns' statutes but did say "measures are being taken" to ensure the group's publications "avoid statements that are ambiguous with regard to church doctrine or could be read as contrary to it."
It also noted the Holy See's expectations in the selection of programs and speakers at general assemblies and other LCWR-sponsored events.
. . . .
Mary E. Hunt, cofounder of the Women's Alliance for Theology, Ethics and Ritual, said she was alarmed by some of the report's language.
"'Measures are being taken' ... that's an enormous red flag. Who's taking the measures?" Hunt said. "When you see passive voice without any clarification, that's alarming. I'm pleased to see there's an end to this chapter, but I think it would be a mistake to say they've come away with anything new."
The Vatican hasn't made any structural changes that would give the conference greater influence in church affairs, she said.
"A cursory read is that the nuns won," Hunt said. "The correct analysis is that this particular incident has been resolved."
Read Mary Hunt's article Women's equality in the church is no longer negotiable
TIMELINE: The long and contentious duel between Rome and American nuns
, , , ,
April 2008: The Vatican's Congregation for the Doctrine of the Faith taps Bishop Leonard Blair, then head of the Diocese of Toledo in Ohio, to carry out a doctrinal assessment of the LCWR.]
December 2008: The Vatican's office that oversees religious orders - the Congregation for Institutes of Consecrated Life and Societies of Apostolic Life - launches a parallel review of all women's orders in the U.S. because of reports about "a certain secularist mentality that has spread among these religious families, perhaps even a certain 'feminist spirit.'"
July 2010: Blair submits his eight-page initial assessment of the LCWR to the Vatican.
April 2012: The CDF announces a surprise crackdown on the LCWR, accusing the group of allowing views that have "serious theological, even doctrinal errors," and conferences that featured "a prevalence of certain radical feminist themes incompatible with the Catholic faith."
April 2012: The Vatican appoints Seattle Archbishop J. Peter Sartain, along with Blair and Bishop Thomas J. Paprocki of Springfield, Ill., to directly oversee an overhaul of the LCWR that would give the hierarchy the final say on the sisters' statutes, speakers and published materials.
June 2012: After consulting the membership, the LCWR leadership responds by saying that the Vatican crackdown was based on "unsubstantiated" allegations and caused "scandal and pain" in the church. A week later, LCWR leaders meet with top Vatican doctrinal officials in Rome in what is called an atmosphere of "openness and cordiality"
August 2012: After Blair accuses the sisters of "a lot of just denial" about the concerns, LCWR delegates vote to reject Rome's plans to recast the group in a more conservative mold, but they decline an ultimatum that could have created an unprecedented schism between the sisters and the hierarchy.
April 2013: Pope Francis, a month after his election, orders the Vatican investigation to continue. Though not entirely unexpected, the decision raises questions about where the probe is headed under the new pontiff.
June 2013: The pope tells a group of nuns and priests from Latin America not to worry if they find themselves under scrutiny: "Perhaps even a letter of the Congregation for the Doctrine (of the Faith) will arrive for you, telling you that you said such or such thing," the pope said. "But do not worry. Explain whatever you have to explain, but move forward."
May 2014: Cardinal Gerhard Mueller, head of the CDF, delivers what he calls a "blunt" talk at the Vatican to the LCWR leaders, telling them they have been thumbing their nose at Rome's demands to toe the doctrinal line and they need to obey or face serious consequences. The Vatican needs "more substantive signs of collaboration," he said. In response, the LCWR says, "We do not recognize ourselves in the doctrinal assessment ... and realize that, despite that fact, our attempts to clarify misperceptions have led to deeper misunderstandings."
August 2014: The LCWR gives its annual award to Sister Elizabeth Johnson, a popular theologian whose book on God was sharply criticized by a committee of U.S. bishops for alleged doctrinal failings. Johnson blasts the Vatican probe, saying "the waste of time on this investigation is unconscionable." She receives a standing ovation from the sisters.
September 2014: Mueller renews his criticisms, downplaying the LCWR's size and importance and defending the investigation. "We have to clarify that we are not misogynists, we don't want to gobble up a woman a day!"
December 2014: The parallel Vatican review of women's orders in the U.S., launched in 2008, concludes with a report designed to bury the differences and celebrate the sisters' contributions to the Roman Catholic Church. That outcome is seen as a possible sign of things to come with the LCWR.
April 2015: The Vatican concludes its investigation of the LCWR without major sanctions, in what looks like a face-saving compromise that allows Francis to close the book on one of the more troubled episodes that he inherited from his predecessor, Benedict XVI.
In between synods, bishops keep talking
Catholic News Service Religion News Service Apr.15, 2015
With months to go before October's Synod of Bishops on the family, bishops from around the world are already discussing some of the main topics, including LGBT relationships and divorced and remarried couples.
. . . .
The Vatican released a second list of delegates March 25 elected to attend the synod on the family. Francis approved the bishops elected by members of 38 bishops' conferences and the Syro-Malabar church. In early February, the Vatican had released the first list of delegates, including those from the United States. Most lists are expected in the coming months.
. . . .
Cardinal Gerhard Müller, prefect of the Vatican's Congregation for the Doctrine of the Faith, has advised bishops' conferences not to take "doctrinal and disciplinary decisions" on issues that rightly fall under the magisterium of the church.
. . . .
His comments came in relation to claims at a recent news conference by Cardinal Reinhard Marx, president of the German Bishops' Conference, that his church stood ready to "preach the Gospel in its own original way," rather than being seen as "a branch of Rome" in relation to the possibility of allowing divorced and remarried Catholics to receive the sacraments.
In a March 26 interview with the French Catholic weekly Famille Chrétienne ("Christian Family"), Müller said that the idea of "delegating certain doctrinal or disciplinary decisions on marriage and family" to bishops' conferences was "absolutely anti-Catholic."
AUSCP report delivered for the 2015 synod on the family
Two AUSCP Board Members, Jim Schexnayder and John Stabeno, personally delivered a report summarizing the view of more than 500 U.S. Catholic priests to the Vatican's Secretariat for the Synod on Friday, April 10.
A news release summarizing the Report can be read by clicking HERE.
The full report can be read by clicking HERE.
AUSCP requests expanded opportunities for sacramental confession and reconciliation. The Association has encouraged the Bishops of the United States to request an indult to allow full use of the Rite of Penance, including Rite 3 as part of the pastoral practice of the Church in the United States. Read the letter to USCCB President, Archbishop Joseph Kurtz, HERE. (A slightly adapted copy of this letter was sent to all bishops.) A document providing background and rationale for the request can be found HERE.
CCRI response to the Synod Questionnaire
CCRI has delivered our response to the Synod Questionnaire
The Questionnaire released by the Synod has closed. We not only see it as having failed to reach the people of God as Pope Francis had requested. We fear that it was designed to fail. As a worldwide network, our greatest concern is that the complexity of the
Lineamenta Questionnaire has deterred the majority of people from participating.
For this reason, CCRI chose to create our own more user-friendly survey. Click here to read the summary reportof the 2400+ responses delivered to the Synod on April 13, just prior to their April 15 deadline.
Kenya and the Survey for the Synod on the Family
Jim McDermott Apr.20, 2015
. . . .
Father Joseph G. Healey, M.M., is a Maryknoll Missionary priest who has worked in East Africa for nearly 50 years, publishing many books and developing Small Christian Communities:
. . . .
"The Local Church in Kenya, and in particular the Kenya Conference of Catholic Bishops (KCCB), is happy to share its pastoral experiences of family and marriage in Kenya with the Catholic Church worldwide." These are the opening words of the 38-page document sent to Rome on 15 April 2015 called 'Results of the Consultation in Kenya on the 46 Questions in the Lineamenta on The Vocation and Mission of the Family in the Church and Contemporary World.'
. . . .
Kenyan lay people were eager to discuss the challenges and pastoral solutions for cohabitation (called "come we stay"), high dowry payment (one of the main reasons why 60% of the Catholic couples in Nairobi Archdiocese have not sacramentalized their marriages and so cannot receive communion), how to communicate with the young generation (especially the Generation Y of 18-22 year olds) and better parenting. A key insight is that lay people are saying, "We are the church and family and marriage are our responsibilities."
. . . .
In response to the key Preliminary Question, "Does the description of the various familial situations in theRelatio Synodi correspond to what exists in the church and society today [such as in Kenya]?" the Kenyan report said, "An overall yes." Then it named some "missing aspects" from the Kenyan experience and perspective.
For instance, the questions have a Western tone or viewpoint and sometimes lack a Global South perspective. Many felt the questions did not directly touch the local African reality and concerns. For example, 71% of the 35 million people living with HIV/AIDS in the world live in sub-Saharan Africa. HIV/AIDS is not mentioned in the Lineamenta, yet it deeply affects marriage and family life.
Nor is Female Genital Mutilation, a significant issue here, and the importance of Small Christian Communities (SCCs) here in promoting family and marriage ministry in the world today. (In Kenya the Catholic Church has 45,000 Small Christian Communities (SCCs) that create a communion of families in neighborhoods.)
. . . .
It also recommended that future Lineamenta offer fewer questions with simpler language and construction of sentences.
More background information can be found on the Kenya Conference of Catholic Bishops (KCCB) Website (http://www.kccb.or.ke) and the Small Christian Communities Global Collaborative Website and "Facebook Page" (www.smallchristiancommunities.org).
Read more
Pope to visit Cuba first before heading to United States in September
Carol Glatz & Cindy Wooden Apr.22, 2015
Jesuit Father Federico Lombardi, Vatican spokesman, told reporters April 22 that the pope has "received and accepted the invitation from the civil authorities and bishops of Cuba" and has decided to visit the island before going to the United States.
The pope is tentatively scheduled to arrive in Washington late Sept. 22 and will visit Washington, New York and Philadelphia Sept. 23-27. However, details such as the dates and itinerary for his trip to Cuba would come at a later time, Father Lombardi said.
5 things to watch as the 2016 campaign gets underway
As presidential candidacies multiply and campaigning accelerates, we can expect much tawdriness to occur. These are difficult times in American democracy.
Money will pour into negative campaigning and ideological posturing. Lies will become the norm. Every word will evoke counterattack, and facts will lose their currency. Barbed sound bites will be mistaken for wisdom. Bullies claiming to be "Christian" will be among the loudest. On both sides.
What are people of faith to do?
We can assume, first of all, that truth-telling will be absent all around. We, then, need to be truth-seekers, reading beyond the sound bites and toxic jabs for actual insights into what candidates stand for and what is their character.
We can assume, second, that God's name will be taken in vain by everyone. Every candidate will tell stories of personal faith, maybe even dramatic conversion. They will quote Scripture and claim to be promoting God's work.
. . . .
We can assume, third, that people will be heard less and less. As campaign volume ratchets up, the voices of actual citizens will be drowned out by invective. . . . . Churches should be listening centers, not dispensers of campaign literature.
. . . .
We can assume, fourth, that efforts will be made to prevent some people from voting, especially people of color. We, then, need to take practical steps to ensure full participation, such as escorting vulnerable citizens to the polls and calling out voter suppression tactics as they occur.
We can assume, fifth, that "Christian" values will be reduced to sexuality, as opposed to anything Jesus actually cared about. Sexuality is the perfect diversion while the wealthy pillage the nation.
. . . .
It is time for all people of faith to be active, not just those whose guiding star is white, male, straight power. We cannot sit back and wait for the bigots to run out of steam.
Old court case fuels calls for SF pastor's ouster
Laura Dudnick Apr.23, 2015
Parents at a Catholic elementary school in San Francisco renewed calls this week for the ouster of the parish's controversial pastor after details emerged of a decade-old case in which he emotionally distressed a young girl at his former parish in Modesto.
The civil case, settled in San Joaquin County Superior Court in 2005, found that the Rev. Joseph Illo inflicted emotional distress on the 11-year-old girl while at St. Joseph's Parish in Modesto. The incident occurred on Sept. 11, 2001, when the girl reported alleged sexual misconduct by another priest working under Illo. Illo is now the parish administrator of Star of the Sea parish in The City.
The girl had gone to the rectory at St. Joseph's to report the alleged sexual abuse of herself and her sister to Illo, the pastor of Father Francis Arakal, who was accused of the abuse. The lawsuit states that Illo in turn called the girl a liar and yelled at her, causing emotional distress. The girl was ultimately awarded $20,000 in damages.
. . . .
Larry Kamer, a spokesman for the Archdiocese of San Francisco, said parents are encouraged to express any concerns directly with the parish and archdiocese."Any matter concerning even the allegation of abuse is something the church takes quite seriously," Kamer said. "In this particular case, the police and the jury both found that there was never any abuse and the matter was resolved on other issues."
Cardinal speaks on Women's Leadership in Conflict Resolution
Vatican Radio Apr.14, 2015
A conference on "Women's Leadership in Conflict Resolution: Faith Perspectives" is taking place in Rome at the Pontifical University of St Thomas Aquinas (the Angelicum). The conference was organized by the United States Embassy to the Holy See, the Russell Berrie Foundation, and the John Paul II Center for Interreligious Dialogue.
. . . .
The opening address was given by the President of the Pontifical Council for Justice and Peace, Cardinal Peter Turkson, who spoke about "the engagement of women in conflict resolution, reconciliation and peace-building."
Read more for full text of Cardinal Turkson's remarks
Armenian Catholics, Orthodox Seek Unity
Cindy Wooden Apr.13, 2015
While Catholic and Armenian Orthodox theologians continue discussions aimed at full unity, Pope Francis and Catholicos Karekin II of Etchmiadzin, patriarch of the Armenian Apostolic Church, commemorated the already-achieved unity of Armenian Catholic and Orthodox martyrs in heaven.
Pope Francis concelebrated Mass April 12 with Armenian Catholic Patriarch Nerses Bedros XIX Tarmouni in the presence of Catholicos Karekin and thousands of Armenian Catholic and Orthodox faithful.
Pope Calls Killings of Armenians 'Genocide,' Provoking Turkish Anger
Jim Yardley & Sebnem Arsu Apr.12, 2015
Pope Francis on Sunday described the World War I-era slaughter of Armenians by the Ottoman Turks as the first genocide of the 20th century, igniting a diplomatic confrontation with Turkey, which quickly summoned the Vatican's ambassador to condemn the pontiff's remarks.
Francis, who made the comments at a Mass for the centenary of the start of the mass killings, and in a later message to all Armenians, repeated his stance that the seemingly piecemeal global violence of the 21st century actually represented a "third world war." He also described his frustration with what he considers global indifference toward the persecution and killing of Christians in the Middle East and elsewhere, especially by militants with the Islamic State.
"Today, too, we are experiencing a sort of genocide created by general and collective indifference," Francis said.
. . . .
Yet Vatican diplomats have been deliberately prudent in avoiding the inflammatory term, so in using it during the Mass on Sunday, before an audience that included the Armenian president, Serzh Sargsyan, Francis clearly intended to provoke a response. He equated the fate of the Armenians with the genocides orchestrated by the Nazis and the Soviets under Stalin, while also condemning "other mass killings, like those in Cambodia, Rwanda, Burundi and Bosnia."
. . . .
Alberto Melloni, a historian of the Vatican, said Francis's remarks were consistent with his blunt spoken style and his sympathy for all victims. "He decided to use the words that Armenians use, to use the point of view of the victim," Mr. Melloni said. "This is very Francis."
Why Pope Francis used the 'g' word
Daniel Burke Apr.13, 2015
. . . .
As Pope Francis prepared to celebrate a special Mass Sunday to commemorate a century since the slaughter, Vatican watchers were divided about whether he would use the word "genocide."
He did, but in a roundabout way, by quoting John Paul's document.
"In the past century, our human family has lived through three massive and unprecedented tragedies," Francis said. "The first, which is widely considered 'the first genocide of the 20th century,' struck your own Armenian people."
The middle phrase comes directly from the document issued 14 years ago by John Paul.
. . . .
"The fact that he quoted John Paul is a sign that he's downplaying it," [Rev. Thomas] Reese said of the Armenian murders. "He's telling people: There's nothing new here."
New or not, Turkey was not happy.
The nation recalled its Vatican ambassador for "consultations" just hours after Francis' comments, the Turkish Foreign Ministry said. Turkey also promptly summoned his counterpart, the Vatican's ambassador, for a meeting, Turkish state broadcaster TRT reported.
In a tweet Sunday, Turkey's Foreign Minister Mevlut Cavusoglu called the Pope's use of the word "unacceptable" and "out of touch with both historical facts and legal basis."
"Religious authorities are not places through which hatred and animosity are fueled by unfounded allegations," the tweet reads.
European Parliament Urges Turkey to Recognize Armenian Genocide
Ceylan Yeginsu Apr.15, 2015
The European Parliament adopted a resolution Wednesday commemorating the centennial of the Armenian genocide and urged Turkey to recognize that event.
Turkey has pledged to disregard the European Parliament, the European Union's legislature, which has passed similar measures twice before.
But this one was particularly likely to add fuel to the historical debate over the characterization of the genocide, which began in 1915 and took place over several years during World War I and the breakup of the Ottoman Empire. The debate gained momentum on Sunday after Pope Francis referred to the event as "the first genocide of the 20th century."
The pope's remarks led to a diplomatic furor with Turkey's government, which recalled its ambassador to the Vatican.
Playing the Princess
The Limits of Religious Freedom
Cathleen Kaveny Apr.20, 2015
. . . .
The dominant frame for the debate about Indiana's RFRA was the tension between religious freedom and the need to combat discrimination against homosexuals. But understanding the controversy in those terms doesn't address the deeper problem. Instead, the controversies over the Indiana law are symptomatic of a more fundamental difficulty with RFRA jurisprudence generally. I call it the "Princess and the Pea" problem.
As the federal statute is written, the protections of RFRA are triggered by a "substantial" burden on a claimant's free exercise of religion. But here is the problem: the courts do not apply an objective test for substantiality; they simply take a (sincere) claimant's word that a burden on his free exercise is substantial. In a nutshell, the substantiality of a burden depends not on its own weight when viewed objectively, but rather on the sensitivity of the claimant. That means that a religiously sensitive claimant can effectively object to a pea-sized burden, and thereby set the cumbersome machinery of RFRA adjudication in motion. The government now has to prove that the law is advancing a compelling state interest and that it is narrowly tailored to advance that interest in the way that least burdens the claimant's free exercise.
. . . .
The terms of our social experiment mean that most of us will find ourselves a tangential part of an action or way of life that we don't endorse. This is the price we all must pay for being involved in the commerce of a pluralistic society. That insight would rule out the RFRA claims of a Catholic innkeeper who refuses to rent a room to an unmarried heterosexual couple, just as it would in the case of a Muslim cab driver who declines to transport a passenger carrying alcohol. The same would go for an Evangelical baker who won't make a cake for a same-sex wedding-the example most cited by supporters of the Indiana bill. In all three cases, the burdens on free exercise are not objectively substantial enough to trigger the cumbersome legal machinery of RFRA.
. . . .
Some Catholics might recognize in my argument echoes of Catholic teaching on "cooperation with evil," which analyzes an agent's complicity in the wrongful act of others in a framework that takes into account the seriousness of the wrong involved and the distance of the agent from that wrong. Making an attenuated contribution to someone else's morally objectionable action plan is often permissible, provided that it does not entail harm to innocent third parties. While the jargon around the analysis of "cooperation with evil" is technical, its insights aren't narrowly Catholic. They offer a helpful way for everyone to assess his or her moral connection to the wrongful acts of others.
The U.S. Catholic bishops could have used the framework of "cooperation with evil" to analyze the weight of the burdens the contraception mandate placed on their religious liberty. But they didn't. Instead, they claimed that even a requirement to notify insurance carriers of their objections to the contraception mandate counted as "substantial burden" under RFRA. As the brouhaha in Indiana shows, their "Princess and the Pea" strategy may well backfire politically. But more important, it has backfired pedagogically.
The Moral Issue of Our Time
Francis issued a general encyclical on moral issues early in his papacy. But he chose to tackle climate change and the environment as his first real issue. But why climate? And why now?
While the pope hasn't talked much about the rationale for choosing climate, his advisers at the Vatican have given plenty of hints. Some of the reasons are obvious. But some of them are not.
The most obvious reason is one of timing. This year, 2015, is a pivotal year for efforts to jumpstart a transformation of the energy system from a carbon-intensive one that is threatening to destabilize the planet to a low-carbon one that can slow the rise of the planet's temperature. World leaders are committing to long-term efforts to slow the use of carbon-intensive energy, and the Vatican wants to influence those deliberations that conclude in Paris at the end of the year.
But the not-so-obvious reason is that climate change is rapidly becoming the moral issue of our time, and this pope both recognizes it and wishes to help direct the church in that effort.
. . . .
So what is the encyclical likely to say? What is its basis, its foundation? And what right does a pope have to weigh in on what looks, on its surface, like a business and political issue?
For starters, the pope is likely to use his letter to more than 1 billion Catholics to explain the basics of what climate change is in plainspoken language that makes the issue available and relevant to everyone, rich and poor, and explain why we need to care about it.
. . . .
But the pope will almost certainly explain why any of this matters to the church. As people of faith, Christians are called to love their neighbors. Because climate change harms our neighbors, we must solve climate change if we want to protect the people we love.
Christians are also called to remember our rightful place within creation. That rightful place is one that respects a vast web of life, and honors our responsibility to protect and defend the creation.
Christians are also called to care for the poorest and most vulnerable among us, a theme that this particular pope embodies better than any in recent history. The poorest people are least responsible for climate change and most affected by it, and Francis will almost certainly make this a central focus of his encyclical.
. . . .
But beyond the science and the policies and the biblical rationale beneath it, the most important aspect of the pope's encyclical will be his call to the church to take up the moral cause.
Call it the St. Francis pledge. When a billion people heed their religious leader's call to reflect and then advocate and act on it, business and political leaders will have no choice but to pay attention.
That's the heart of a moral cause. And Francis is about to establish the central basis for one on climate change and the environment. The church will hear it, understand it and advocate for it. The question is whether leaders are prepared for what happens next.
This I Believe: Created in God's Image
Damian Torres-Botello Apr.17, 2015
. . . .
As Catholics, we have a sense of the church being a truly universal home, a place where all are welcome, as the name Catholic would indicate. Yet within that sense of universality there are many who feel the church is not a welcoming home for them. Teachers have been terminated from jobs, children with disabilities have beenrefused sacraments, and many divorced men and women continue to feel unwanted. You don't have to look hard to find similar stories from African-American Catholics, Latino Catholics, Catholic women, and former Catholics alike. And all of this tension has caused people to leave the church and in some cases, lose their faith.
Yet here's the truth I know and believe: I am created in God's image and likeness, just as God creates us all. It is actually that simple. But sometimes we take that image and likeness and complicate it. That complication created concern for my loved ones as I discerned religious life in 2011 at the age of 33. Some were troubled that I'd find difficulty as a man of color in an ostensibly all-white male order. Others feared I would be forced into the closet after 17 years of accepting myself as gay. A few friends expressed worry I would not encounter common ground in an order filled with the privileged when I only knew disadvantage. All of their observations and concerns were valid because they not only came from a place of love but through their own experiences as Catholics.
I am more than my skin color, my sexual orientation, and my economic class. It restricts God's image and likeness if I only see myself as those three aspects. Defining myself purely on what I am limits who I am and how I can be of service. Even allowing these characteristics to dictate my life would prevent me from engaging the world as a wholly integrated human being. Besides, I prayed, and discerned, and made a choice. I made a commitment to live the vows of consecrated chastity, poverty and obedience because of my belief in Christ, the mission of the church, and the people of God. I share my struggles openly just as I share my joys. As my parents did with each other, transparency helps me live my vows honestly so that I am always available to live out my calling as a Jesuit.
Damian Torres-Botello, S.J., entered the Society of Jesus in August 2012. He is currently a philosophy student at Loyola University Chicago. This article was approved for publication by his Jesuit superiors.
Did Father Serra abuse Native Americans? Vatican goes on the offensive to defend priest
Vatican officials made a forceful defense Monday of the legacy of 18th century Spanish missionary Father Junipero Serra against allegations of brutality toward Native Americans.
The move was met with criticism from Southern California opponents of Serra's impending sainthood who said that the Catholic Church is ignoring historical fact, and support from those who say the priest embodies the qualities sought in canonization.
Pope Francis is scheduled to canonize Serra on Sept. 23 at the National Shrine of the Immaculate Conception in Washington, D.C., at the start of a trip to the United States. The Vatican announced Monday that Francis will celebrate a Mass in honor of Serra on May 2 in Rome during a daylong celebration of the missionary's legacy.
Since Francis announced in January that he would make the founder of California's mission system a saint, the Catholic Church has faced a steady stream of sometimes-angry denunciation from American Indians and others, who accuse the church of honoring a man they associate with the deaths of thousands of Native Americans, the enslavement of converts to Christianity and the devastation of native culture. Some say he set in motion the genocide of California Indians.
. . . .
The news conference Vatican officials held Monday in Rome responded to some of the allegations. But Cliff Trafzer, director of UC Riverside's California Center for Native Nations and a history professor, said the church continues to ignore the American Indian viewpoint on Serra.
"I still feel Pope Francis is misguided and that the church has not listened to Native American input from the start," said Trafzer, who is part Wyandot Indian. "Father Serra represents the invasion of California and the taking of native lands."
Bishops asked to be more proactive in support of Pope
An international gathering of Catholic Church reform movements has called on bishops to be more pro-active in support of Pope Francis and changes he is trying to bring about in the church.
In a joint statement on Thursday the meeting of Catholic Priests' Associations and Reform Groups called on bishops in their respective countries to "courageously and publicly" support the vision and programme of Pope Francis for the church.
"A key issue will be to devolve authority away from the Vatican to local churches. Connected to this is the need to enhance the authority of the local churches, especially parishes," it said.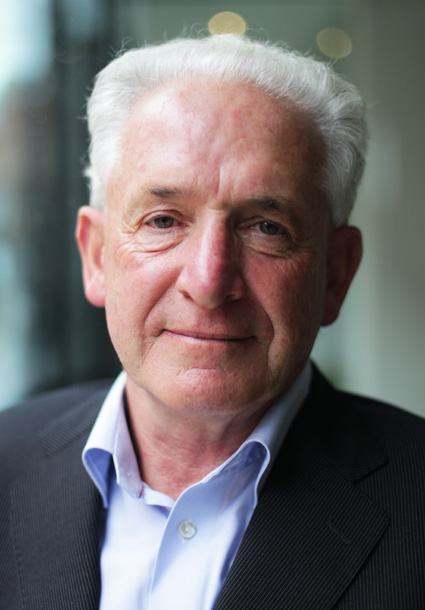 The statement followed a three-day meeting in Limerick hosted by silenced Redemptorist priest Fr Tony Flannery and the Association of Catholic Priests (ACP).
It was attended by 40 representatives, clerical and lay, from priests' associations and lay reform groups in Austria, Australia, Germany, India, Italy, Slovakia, Switzerland, the UK and the US.
. . . .
With the resignation of Pope Benedict we are at the end of an era," Fr Flannery said, "and this is our best chance to renew the church for a long time."
He called on Ireland's Catholic bishops in particular to "put their shoulders behind Francis." He was "personally disappointed" that this had not been the case.
A major topic of the three-day event was the need for "full equality of women in church life."
The statement said that "during a very open and honest discussion, it became clear that there is much pain concerning the exclusion of women from governance, leadership and ordained ministry - and how that causes division and affects the entire life of the church."
He recalled how on Wednesday the issue of womens' place in the Church "surfaced in a way that was far deeper than anything I have understood up to this." One of the consequences was that "we were unable to celebrate Eucharist together, as we had planned, and instead had a prayer service. But that bald statement does little justice to the level of sharing that went on, and to the reasons why we felt we could not proceed," he said.
Nigerian Bishop Compares Gay People to 'Drug Addicts, Robbers, and Terrorists'
In a recent interview, Bishop Emmanuel Badejo of Oyo, Nigeria attacked LGBT rights in harsh and pastorally-damaging language. Badejo, who also heads communications for the African bishops, promised to oppose any openness to gay persons, telling Aleteia:
"[Gay people] have a right to be accepted as human beings. But there is a distinguishing factor between human rights and human behavior. I don't have to accept homosexual behavior, just like I don't have to accept drug addition [sic], robbery, and terrorism."
He also suggested that homosexuality is "capable of being changed" and has "been proven on some levels of science to be pathological." Badejo criticized Western governments for tying advances in LGBT rights to international aid, citing pressures on Uganda to overturn a proposed law criminalizing and severely punishing people who become known as lesbian or gay.
Earthquake among the Jesuits, at the Pontifical Oriental Institute
Sandro Magister Apr.21, 2015
Last week the Pontifical Oriental Institute mourned the mysterious death of one of its professors, Fr. Lanfranco Rossi, found lifeless in a rural area just outside Rome.
But also last week the institute was hit with a genuine institutional earthquake, with the decommissioning of its entire executive staff.
The order, signed by the superior general of the Society of Jesus, Fr. Adolfo Nicolás Pachón, the deputy grand chancellor of the institute, was up on the bulletin board for just one day. But many were able to read it and find out.
As of Tuesday, April 14, rector James McCann, vice-rector Massimo Pampaloni, and the deans of the faculties of ecclesiastical sciences and Eastern canon law, Philippe Luisier and Michael Kuchera, all Jesuits, have been removed from their positions.
In recent months the deans and some professors of the institute had asked for the removal of the rector, the American James McCann, judged to be incapable of steering the academic apparatus. The general of the Jesuits sent an inspector in the person of Fr. Gianfranco Ghirlanda, a former rector of the Pontifical Gregorian University and a great canonist. And the result was nothing less than a clean sweep of the executive staff.

Chicago Cardinal Francis George, the 'American Ratzinger,' dies
John L. Allen Jr. Apr.17, 2015
During an era under Popes John Paul II and Benedict XVI, when Catholicism was trying to swim against an increasingly secular tide in the Western world, Cardinal Francis George of Chicago was the American prelate trusted by those two popes, almost above all others, to spearhead that project in the United States.
George, who stepped down in November 2014, died at 10:45 a.m. Friday at his residence in Chicago of a cancer that originated in his bladder but spread to other parts of his body, rendering treatment ineffective. He was 78.
. . . .
Like German Cardinal Joseph Ratzinger, who became Pope Benedict XVI, George's clear and strongly stated positions on issues such as abortion, contraception, and the Catholic liturgy could be either celebrated or reviled - and he drew both reactions, repeatedly - but they could never be ignored.
. . . .
When the more center-left Archbishop Blase Cupich was appointed to succeed George in September 2014, many commentators took it as a course correction under Pope Francis, to some extent reflecting a desire to reposition the Church in the political center.
While rejecting that interpretation, George acknowledged there were some aspects of Francis' emerging direction that left him puzzled.
For instance, George said he'd like to ask Francis if he fully grasped that in some quarters, he'd created the impression that Catholic doctrine is up for grabs. He specifically cited the pontiff's famous line about gays, "Who am I to judge?"
Phyllis Zagano Apr.22, 2015
"Why do you stay?" "How can you stay?" I get these questions all the time. So do you.
Why do you and how can you stay in the dysfunctional, embarrassing, confusing Catholic church, with all its luggage? It never ends. Just when you think one case is unpacked and put away, the Catholic baggage carousel makes a turn and another one shows up.
. . . .
We've suffered the big hits: the priest who molested 150 children, the pastor who gambled away the parish endowment, the bishop who covered up the pederasts. The stories came and went, and the great engine of the hierarchy chugs along as if little, if anything, has happened.
Do they get it? The new episcopal fashion statement is silver chains and crosses. But at their meetings, they swap stories over hot lunches, ride in luxury buses, and attend fancy receptions run by special clergy- and religious-only psychiatric treatment centers.
There is much to be embarrassed by.
So why stay?
. . . .
But I do not belong to the church of the bureaucrats. I belong to the church that is the People of God who have seen and heard and believe the Gospel.
I think the bishops and their priests believe the Gospel. But they are increasingly tangled in the bureaucratic web that complicates their every move and reminds them there's a lawyer around every bend.
. . . .
So the church I belong to is not so involved with bureaucracy. The church I belong to is more interested in the Gospel.
That is why I stay.
Influential Catholics call for removal of San Francisco archbishop in full-page ad
Dan Morris-Young Apr.16, 2015
A powerful cross-section of Catholics in the San Francisco archdiocese is asking Pope Francis to replace Archbishop Salvatore Cordileone, saying the archbishop has "fostered an atmosphere of division and intolerance."
In an April 16 full-page advertisement in the San Francisco Chronicle, more than 100 signers say the embattled archbishop pursues "a single-issue agenda," coercing teachers with a "morality code which violates individual consciences as well as California labor laws" and "[isolating] himself from our community" as he "relies ... on a tiny group of advisors recruited from outside of our diocese and estranged from their own religious orders."
Referring to themselves as "committed Catholics inspired by Vatican II," signers include well-known philanthropists in the archdiocese, members of school and university boards, the former director of Catholic Charities CYO, high-profile attorneys and physicians, major figures in the business and corporate world, and officials of trusts, foundations and charitable organizations.
. . . .
"We believe in the traditions of conscience, respect and inclusion upon which our Catholic faith was founded," states the introduction to the open letter advertisement. "From Archbishops Alemany, Hanna, Mitty and McGucken, to Quinn, Levada and Niederauer, our Archdiocese has been 'an immigrant Church' built on a rich tradition of diversity."
The open letter also rebuked Cordileone for his appointment of "a pastor for Star of the Sea Parish who marginalizes women's participation in the church by banning girls from altar service and who has inexplicably distributed to elementary school children an age-inappropriate and potentially abusive, sexually-oriented pamphlet."
Susan Sarandon Exec Producing Feminist Nun Doc 'Radical Grace'
Susan Sarandon has boarded "Radical Grace" as executive producer in advance of the feature documentary's world premiere at the Hot Docs Festival in Toronto, Variety has learned.
"Grace," the feature bow of Chicago filmmaker Rebecca Parrish, follows three American feminist nuns whose work for social justice causes sets them against the conservative hierarchy of the Catholic church.
. . . .
Parrish's film tracks Sister Simone Campbell's "Nuns on the Bus Tour," which raises awareness of economic inequality; Sister Chris Schenk's protests for women's equality in the church; and Sister Jean Hughes' work with previously incarcerated felons on Chicago's West Side.
Kneecapping a Catholic archbishop: The Hunthausen saga remembered
Pope Francis would have enjoyed Seattle Archbishop Raymond Hunthausen, when he moved out of the bishop's mansion, when he drove his sprawling diocese in an old VW bug, and when he preached a guileless Gospel.
The problem for Hunthausen came in that he embodied the reformist Second Vatican Council at a time (the 1980's) when icy, careerist authoritarians were reasserting top-down control of the Roman Catholic Church.
In John McCoy's excellent new book, "A Still and Quiet Conscience: The Archbishop Who Challenged a Pope, a President and a Church" (Orbis Books, $26), clashing views of Catholicism are captured in conversation.

McCoy was ideally situated to watch Hunthausen's intended humiliation. The author served as religion reporter for the Seattle Post-Intelligencer and later communications director for the Seattle archdiocese.
. . . .
The Vatican, under Ratzinger and Pope (now Saint) John Paul II, sought to roll back the collegial church, with its national bishops conferences, lay church councils and inquiring theologians that had emerged from Vatican II.
"The Christian fabric must be remade," John Paul said in his first encyclical.
In McCoy's words, "The two prelates remade that fabric by exercising their authority through an unprecedented campaign of condemnations, interventions, banishments, silencings and excommunications that some commentators compared to the Inquisition."
Theologians were a top target. In the New World, however, U.S. bishops needed to be brought to heel. As well, the Vatican had made a backstage alliance with the Reagan Administration to bring down Communism in Eastern Europe.
"The pope and the future pope figured that making an example of one U.S. bishop ... would bring the others in line," McCoy wrote. "Investigate, embarrass and punish one bishop, and others will mend their ways."
The author marshals an abundance of evidence in support of his thesis. Hunthausen was picked because he delegated authority, reached out to those condemned by Rome ... and because he was a pacifist, active in protests against the Trident nuclear sub, who had infuriated the Reagan administration.
. . . .
The Holy See put Hunthausen through a modern version of the thumbscrews and hot tar. The inquisition was called a "visitation", conducted by a "formal, austere" archbishop who was an influential church insider.
The visitation produced a critical report which Hunthausen was not allowed to see. He was stripped of pastoral authority in five key areas. The authority was given over to an auxiliary bishop, trained in Rome and marked for advancement.
What Rome did not recognize was the backbone of "Dutch" Hunthausen. Nor did political careerists in purple and red hats appreciate his powers of conscience.
. . . .
Hunthausen refused to buckle. He refused to sign off on "errors" in ministry. At key times, he insisted that Vatican letters be made public.
The Vatican learned, as news of its crackdown spread, that American Catholics are neither disciplined nor docile.
Diocesan priests, women religious, lay people and the National Federation of Priests Councils rallied to Hunthausen's defense. A Rome-trained priest (and Wuerl seminary classmate), Father Michael Ryan, sacrificed his future in the episcopate to coordinate defense of a holy innocent.
. . . .
What were the problems with Hunthausen?
He was accused of such "errors" as letting kids receive communion without a priest hearing their first confession. He was condemned for allowing former priests and spouses back into the lives of their parishes. He was blamed for instances of intercommunion with Protestants.
. . . .
Hunthausen chose to retire on August 21, 1991, his 70th birthday. The normal mandatory retirement age for bishops is seventy-five.
Why care of such events?
Hunthausen was an early model for Francis' ministry. We now have a pope who, when asked about gay priests, replied: "Who am I to judge?" Francis has washed the feet of women prisoners on Holy Thursday. He drives an old Renault sedan. He is readying an encyclical on climate change.
"Francis is doing the things I tried to do," Hunthausen, now in his 90's and retired back home in Montana, tells.
Father Patrick Connor, S.V.D.
Longtime ARCC board member Father Patrick Connor, S.V.D., 85, passed away April 14, 2015.
Born in Brisbane, Australia in 1929., he joined the Divine Word Missionaries and was ordained in 1957. He volunteered to do his missionary work in India and was there for nine years. He was chaplain at Stuart Country Day School of the Sacred Heart in Princeton, NJ, for nearly 25 years, and also served Catholic students at the Lawrenceville School in New Jersey and the Grey Nun Academy in Yardley, PA.
A funeral Mass was celebrated at Divine Word Residence, 1901 Waukegan Rd., Techny, IL on Saturday, April 18. Memorials may be made in Fr. Connor's name for the retirement of missionaries at Divine Word Residence, 1901 Waukegan Rd., Techny IL 60082.
Students at Catholic University vote to allow guns on campus
Susan Svrluga Apr.16, 2015
Catholic University student leaders want students to be able to carry guns on campus.
"A resolution in support of student carry" easily passed the school's student government, the Student Association General Assembly, with a 16 to 11 vote.
That surprised one of the bill's sponsors, Matt Hanrahan, a junior majoring in politics. "The gun debate in this country is very polarizing," he said, "and it's even more polarizing to talk about firearms on campus."
. . . .
People have fiercely debated whether to allow guns on campus, particularly after a
gunman killed 32 people on the Virginia Tech
campus in 2007, with some worried that arming students could trigger violence, and others countering the best way to ensure safety is to have people ready to protect them.
. . . .
But the university administration is not interested in furthering the student government vote.
"We don't have any plans to change or to consider changing the Code of Student Conduct to accommodate students who might wish to have firearms on campus," said Victor Nakas, a spokesman for the university.
Help Support ARCC with AmazonSmile
You shop. Amazon gives.
Do you make purchases at Amazon? Do you buy Kindle books from Amazon? Consider going through AmazonSmile.
AmazonSmile is a website operated by Amazon that lets you enjoy the same shopping features as on Amazon.com. The difference is that when you shop on AmazonSmile (smile.amazon.com), the AmazonSmile Foundation will donate 0.5% of the purchase price to the eligible charitable organization of your choice. You will see eligible products marked "Eligible for AmazonSmile donation" on their product detail pages. Recurring Subscribe-and-Save purchases and subscription renewals are not currently eligible.
On your first visit to AmazonSmile, you will be prompted to select a charitable organization to receive donations from eligible purchases before you begin shopping. Just enter "ARCC." Your selection will be remembered, and then every eligible purchase you make on AmazonSmilewill result in a donation. ARCC receives 0.5% of the price of each purchase made via AmazonSmile.
ARCC can earn a penny every time you search the Internet. GoodSearch.com donates half its revenue, about a penny per search, to the charities its users designate. You use it just as you would any search engine. Go to www.goodsearch.com and enter ARCC as the charity you want to support. Just 50 of us searching four times a day will raise about $730 in a year without anyone spending a dime.
Upcoming Events

WATERtalks: Feminist Conversations
in Religion Series Presents:
"Feminism and Religion
in the 21st Century: Technology, Dialogue, and Expanding Borders"
An hour-long teleconference with
Xochitl Alvizo, Gina Messina-Dysert, and
Rosemary Radford Ruether
1 pm - 2 pm ET
Free and open to everyone.
The hour will offer an insightful portrait into the history and modern direction of feminist religion.
liturgical theologian, and composer of contemporary Catholic music, including "On Eagles Wings"
Association for the Rights of Catholics in the Church
Membership options:
Life $500 ARCC-Angel $100 Regular $50
Senior $35 Student $15
SHOP or SEARCH and SUPPORT ARCC